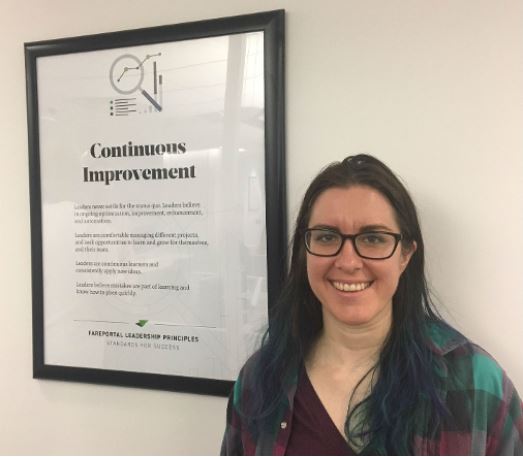 In November 2017, the U.S. Department of Commerce reported that while women fill 47% of total U.S. jobs, they only hold 24% of STEM (Science, Technology, Engineering, and Math) jobs. Despite being in the minority, Sarah Steele a Data Scientist here at Fareportal is a key player in driving the company's innovation, as well as paving the way for females in the data science field.
Sara Steele was drawn to data science from a young age thanks to sci-fi series, Star Trek. She became fascinated by the machine learning that seemed to make many of the plotlines possible. This fascination carried her all the way through a Master's Degree and she is currently working towards earning her PhD  in from New York University.
"I love working with data because it's like a puzzle," said Steel. "You put in the time working though it and then when you finally figure it out, you have this 'Ah-Ha' moment, giving you a great sense of accomplishment."
Steele says she enjoys working at Fareportal because the team is very solutions oriented. They work cohesively to discover how to build processes that can be seamlessly replicated, and to remove redundant work. For instance, they have developed the process of documenting the data sources that have been delivered to them, which can easily reduce the time required to stand up a new project up to 80%.
"We have a culture of communication and working intimately with teams throughout the company to rapidly explore new possibilities while also delivering concrete value. The more we can move away from the "silo" mentality, the more we will supercharge our business into the future," said Steele. "Young women should consider data science as a career for the same reason anyone should consider it — its powerful, engaging, and rewarding, but most importantly, it's changing the world around us every day."