When did you join Fareportal and what's your job title?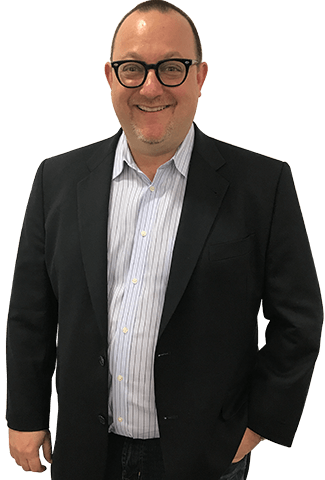 I joined Fareportal in August of 2014 and my title is SVP and General Counsel.
What did you do before joining Fareportal? 
I spent the prior 12 years at Travelocity when it was owned by Sabre, the last six as General Counsel. Before that I was the General Counsel of a travel startup called Site59 after spending 9 years at law firms as an associate.
Do you have any special training that's relevant for your role? 
Three years at law school, 9 years at law firms and 12+ years in online travel.
What are your main responsibilities and how do they tie into Fareportal's mission? 
As the head of the Legal Squad, my team and I are responsible for protecting and defending the interests of Fareportal and its affiliates. Our goal is to make sure we are smart, clear, and practical in our contracts, our policies, and our business practices so as to avoid disputes; and when disputes nonetheless arise, to resolve them as strategically and efficiently as possible. We seek to unite people and places across the planet, not divide them!
What's your special sauce that helps you do your job effectively?
As a support squad, we need to understand all aspects of our business and the travel business so that we can tailor our legal advice in a way that makes us effective business partners for our internal clients. And we try to take our work, but not ourselves, seriously.
What are your Q4 plans and 2018 goals?
Focus on costs and efficiency to deliver high quality legal services while driving costs down; prioritize high revenue  (or cost saving) and strategic commercial agreements; deliver on strategic transitions and initiatives including supporting mergers, joint ventures, acquisitions, and key deal activity with the speed and cost effectiveness; and defend and protect the interests of the company including developing winning strategies for all strategic litigation and regulatory issues.
What do you like about Fareportal? 
The people at Fareportal are great; very helpful and collaborative and full of ideas. They make our job easier.
Are you involved in any extracurricular activities that you'd like to share with the Fareportal family? 
Most of my spare time these days is spent on extracurricular activities for my 8 year old daughter, Lexi. But when I do get some time to myself, I enjoy playing games — both on the computer as well as the table top. And in NYC or wherever I travel, I'm always on the hunt for authentic local restaurants… my wife and I are real foodies.