This month's Personal Impact Recipient is Cynthia Roman of the Finance Department. She asked Fareportal to help her support LUNGevity.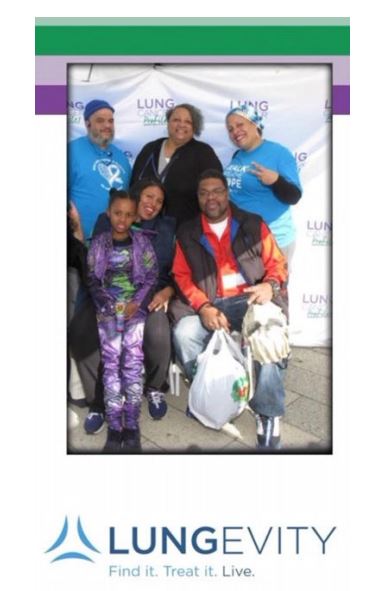 LUNGevity is the United States' leading lung cancer focused nonprofit. It's committed to making an immediate impact on increasing the quality of life and survivorship of people with lung cancer by accelerating research in early detection and more effective treatments. It provides community, support, and education for all those affected by the disease.
Cynthia's niece was diagnosed with Stage 4 lung cancer due to the events that occurred on 9/11. After she was diagnosed, Cynthia and her family  researched nonprofits that support lung cancer and found this amazing organization.  Unfortunately lung cancer research and support is the least funded of the major cancers and more lives are lost to lung cancer than to breast, prostate, and colorectal cancers combined. Lung cancer has a stigma and most people are misinformed about lung cancer. Of the newly diagnosed patients, 60-65% have never smoked or have been smoke-free for over 10 years. The truth is that anyone can get lung cancer.
For 4 years now, they've supported the cause by taking part in the organization's annual walks. To date, they've raised $1,400 for the cause.
Others can get involved by taking part in any of the more than 80 grassroots awareness and fundraising events throughout the United States every year. In addition, you can be a social media ambassador to help promote lung cancer awareness. More information can be found at lungevity.org