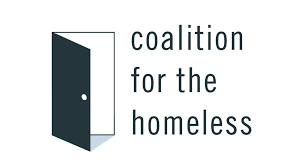 This month's Personal Impact Recipient is Diane Huff, Director of IT Operations. She asked Fareportal to her her support the Coalition for the Homeless.
Coalition for the Homeless is the oldest not-for-profit advocacy group focused on homelessness in the United States. The coalition has engaged in landmark litigation to protect the rights of homeless people, including the right to shelter and the right to vote, and advocates for long-term solutions to the problem of homelessness. Formed in 1981, the Coalition provided much of the organization and experience that was later used to found the National Coalition for the Homeless in 1984.
The Coalition was the first of its kind to give homeless families and single adults the dignity and stability of a home of their own. In addition, they bring hot nutritious meals to those living rough on the streets of the city, every night of the year. The Coalition's youth programs help homeless kids overcome the tremendous obstacles they have endured so they can build brighter futures for themselves. And, they offer homeless and low-income women the training and support they need to and keep living-wage jobs.
Diane has always been a strong advocate for the rights of the Homeless. Her grandmother was a huge influence in her life and she supported many soup kitchens and organizations to improve the lives of the homeless in NYC. When Diane moved to NYC, she worked with many organizations before turning her full attention to CFTH.
When Diane worked at Modell's Sporting Goods, they had four sample sales per year. At the end of each sale, there would always be massive amounts of clothes, shoes and sporting equipment such as skateboards, basketballs, footballs, baseballs, bats, etc. She would buy all the remaining products and store them at home. At the end of the year, she would donate bags and bags of clothes, shoes, socks and equipment to the Coalition so that they could distribute them as holiday gifts. She would also take cash donations from the Modell's team or ask them to purchase and donate them from the store or the sample sale.
CFTH currently has many programs that you can participate in, including Project Back to School, which collects book bags and school supplies for homeless children, or you can sponsor a homeless child to attend camp at Camp Homeward Bound (a tribe can sponsor a child!). Diane's personal favorite, First Step Job Training Program, is a program to donate new or lightly used work attire for homeless women to wear for job interviews or create a temporary wardrobe for a new job. She recently lost 100 pounds and donated 6 large garbage bags to the program!