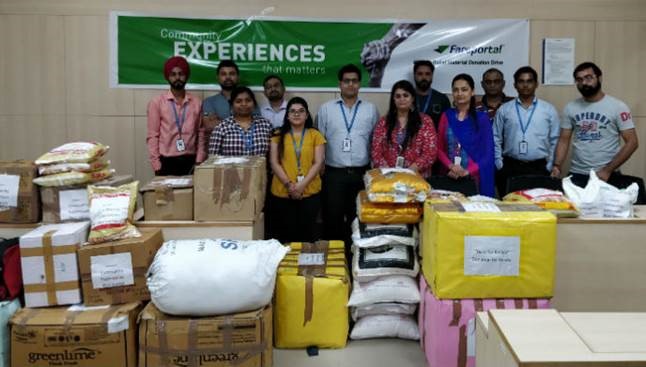 The southern Indian state of Kerala experienced its worst floods in 100 years, which has claimed at least 370 lives and displaced over 800,000 people. To date, the estimated damage in the state has crossed Rs19,000 crore ($2.72 billion). These figures are rapidly increasing and the path to recovery will be long & arduous.
As a corporate social responsibility initiative, Fareportal Gurgaon and Pune, in collaboration with Goonj, launched the Kerala Calling – Do it for Kerala Rahat Floods campaign and a massive donation drive for food, toiletries, bug repellent, clothes, and batteries was held from August 21st-24th.
We thank our Gurgaon team for the amazing, awe-inspiring support and contributions. Your generosity will go a long way to providing relief to everyone in Kerala.
Pictures from the donation drive will be on Fareportal's Facebook page later today.