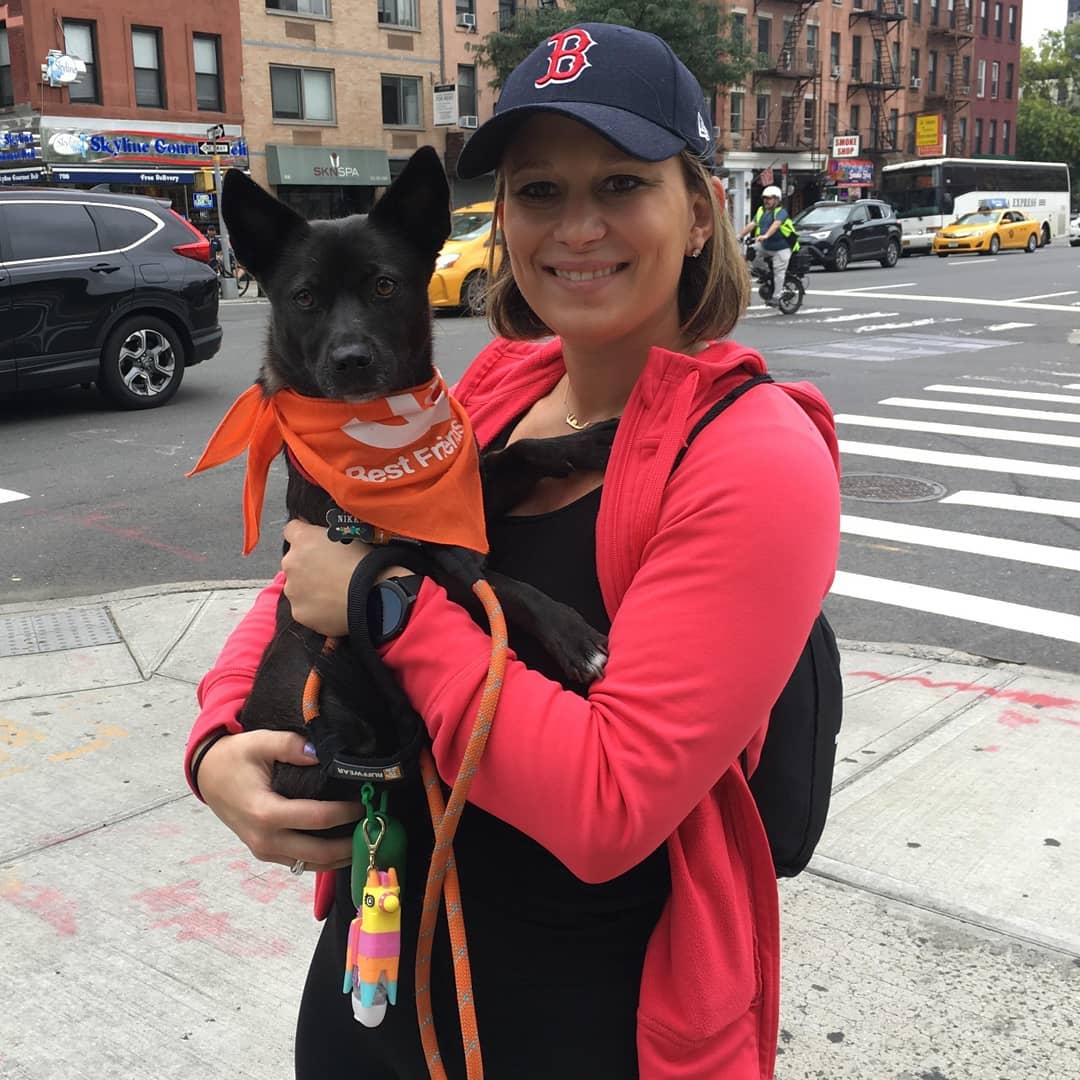 This month's Personal Impact Recipient if Hannah Cametti, Manager of Branding and Communications. She asked asked Fareportal to help her support the Korean K9 Rescue.
KK9R is a passionate and dedicated group of volunteers based in New York City. They partner with local and regional South Korean dog meat trade rescuers and high-kill shelters. The rescue brings the dogs to the US for adoption because they have a very low chance of ever finding homes in Korea because of the stigma associated with mutts and street dogs.
KK9R also work to end the dog meat trade in Korea where over 2.5 million dogs a year are tortured and slaughtered for consumption. Their #BanDogMeat Movement is creating awareness and putting pressure on the South Korean government to put an end to this brutal practice.
This rescue is especially important to Hannah because she adopted Nikka from the organization in April. When Nikka arrived she was extremely timid and afraid, but Hannah has watched her essentially learn how to be a dog and she commented that it has been the most rewarding experience. This is a very small organization and even a small donation goes a long way in helping them accomplish their mission.
Hannah's initial involvement started with the adoption of Nikka, but she has since tried to get more involved. She participated in this year's Strut Your Mutt, an city-wide event to raise money for homeless pets across the US. She also started volunteering at their adoption events.
Their weekly adoption events are a great way for people to get involved. You are helping a great cause and get to play with adorable dogs as they try to find their forever homes. Korean K9 also have a need for fosters based in the Brooklyn area. Since this is not a shelter, all dogs brought from Korea go straight into foster care where they stay anywhere from 7-21 days.